Grid-Tied/ With Battery Backup- These systems work in conjunction with the utility grid and are capable of providing power when the grid goes down. Grid –tied with battery backup systems include batteries and are usually designed to only provide power for mandatory loads. Loads are placed in a subpanel that will be powered by the battery bank in the event of an outage. Solar powered battery backup systems work in conjunction with your homes net meter.
SEM Power designs and provides our customers with field proven power back up systems that are easy and affordable!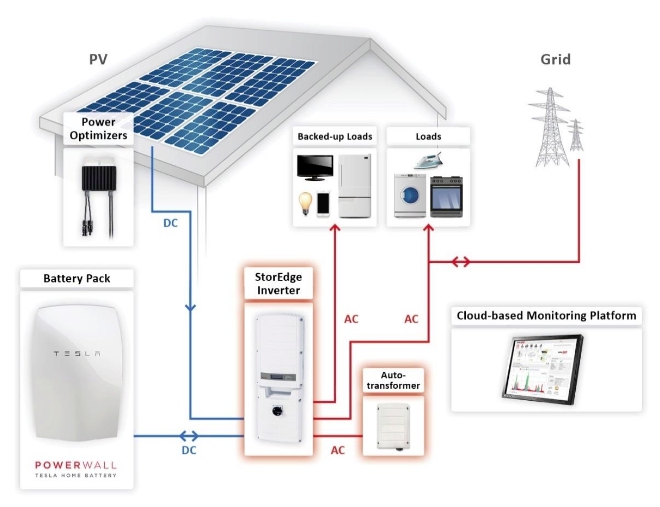 Sonnen Battery Energy Storage Systems
SEM Power is an authorized Sonnen Energy Storage Partner. Sonnen is German engineered and made in America.
How Sonnen Battery Energy Storage Works
Home solar installations consist of a solar power, an inverter, and now a home Sonnen battery system to store surplus solar power energy for later use.
Sonnen Battery Eco Systems lets you enjoy the benefits of solar energy production 24-hours a day!
Our integrated smart electronics manage energy use throughout the day, detecting when there's excess power and storing it for use at night.
Sonnen Battery Eco allows you to engage in "rate arbitrage"
– storing energy when it is cheap and running your home off the battery when rates go up. The Sonnen Battery Eco is the right choice for every home and every budget.
Gain Energy Autonomy with Sonnen Energy Storage and SEM Solar Power System
A Sonnen Battery Eco Energy Storage System integrated with SEM solar panels allows your home to produce and store 100% of the energy it uses – depending on climate and sun exposure – enabling your home to be energy self-sufficient.