Solar Energy Management LLC is Florida's solar power design leader. We are known for our best in class solar photo-voltaic design solutions. Our goal is to design solar power systems for your home to the highest standards.
We make solar power affordable and easy for you
No money down & Low interest financing available
Helping you lower your homes energy footprint means big savings on solar
Zero Energy home design experts
Energy storage solution experts


Solar Energy Management LLC – Designs Best In Class Solar Panels & Inverters Designs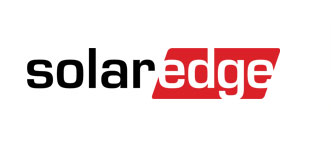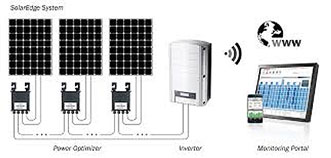 We design for our clients best in class solar panels such as Canadian Solar and LG backed by 25 year power warranties and best efficiencies
Solar Edge Optimizing inverters are utilized to maximize power output on homes and offer compatibility to battery storage systems. Solar Edge offers a Optimizer on each panel to insure panel grade monitoring and maximum power performance. Warrantied to 20 years.

Call Us Now For A Quote
888-529-0070
Zero Energy Homes
Solar Energy Management LLC is Florida's Zero Energy Home design leader. We have worked with numerous clients to help designs zero energy 1,500 square foor homes all the up to 6,000 foot homes. Every material and every building method is first questioned and analyzed for its energy saving performance before it is used. New and better materials were used and implemented in almost every aspect of design and construction! SOLAR ENERGY MANAGEMENT LLC designed the first Zero Energy Home for Marc Rutenberg.
Solar Energy Management LLC 4,500 Sq. Ft Zero Energy Home
Solar Energy Management LLC is proud to offer our residential clients the ability to take your home to zero energy and or design a zero energy home. We offer the ability to HERS rate your architecture plans to ensure your home will be a zero energy home at completion. LEED and Energy Star certification is also available.
Solar Energy Management LLC – Ground Mounted Systems
Solar Energy Management LLC – Ground Mounted Systems
Solar Energy Management LLC can design a state of the art ground mounted system
Ideal for homes with open available land
No money down & low interest financing available for qualified customers
Meeting Florida hurricane code requirements
Solar Energy Management LLC Design and Energy Efficiency Process
Step 1 – Free Solar Design & Energy Efficiency Consultation
Step 2 – Proposal and Financing
Step 3 – System Design and review with client
Solar Thermal Solutions
Solar Energy Management LLC believes a home's roof space should be dedicated to solar power. We assist our clients in obtaining thermal solutions to heat your pool such as heat pump technology and the best solution to heat your domestic water.
What is a Micro Inverter?
A micro inverter is as very small inverter designed to be attached each individual solar panel. This is much different to common string solar inverters which are usually located on a wall some distance from the string of solar panels and connected via DC cable. In string inverter systems, DC power from the string of the panels is then converted to AC at the inverter. Since micro Inverters are attached to every solar panel, each panel works independently from the rest of the solar array and DC power is converted to AC immediately on the roof. Solar Energy Management LLC designs home solar power systems using Enphase Microinverters.
Enphase microinverters have proven so far to the industry that they are a reliable solution. If you live in an area with extreme shade, we recommend using Enphase microinverters because they allow the panels to work independently of each other.
Solar energy + battery storage, electric vehicles and more. The rapid proliferation of solar power nationwide and globally has also led to parallel growth in several adjacent areas. Notably, energy storage systems and electric vehicles are two sectors poised to explode alongside solar power by augmenting the benefits of solar.
Given that solar panels can only produce power when the sun is shining, storing produced but unused energy throughout the day for use at a later time has become increasingly important. For instance, solar batteries store electricity and can be drawn on during periods of low solar production. What's more, solar-plus-storage solutions work for all scales of solar panel installations and provide many added benefits, from energy reliability to grid resiliency and lower-cost power.
Electric vehicles are a second product poised to ride the wave of solar energy adoption. With lower maintenance costs, lower fuel costs, and a lower environmental footprint than traditional internal combustion engine vehicles, electric vehicles are set to be an important piece of the automobile industry for years to come. With increasing electric vehicle adoption also comes a growing need for electricity to run the vehicles, a perfect fit for solar energy. Distributed solar installations provide cheap and reliable power for electric vehicles directly from the sun. In a world of increased electrification throughout the home, solar power is one of the most inexpensive, reliable, and cleanest ways to fuel our electrified future.