Solar Energy Management is Florida's solar power leader. We are known for our best in class solar photo-voltaic solutions. Our goal is to design solar power systems for your home to the highest engineering standards.
We make solar power affordable and easy
No money down & Low interest financing available
Customers save thousands when compared to national firm's quotes
Impeccable references, including Marc Rutenberg Homes, Alvarez Homes
Zero Energy home design experts
Energy storage solution experts


Solar Energy Management – Designs Best In Class Solar Panels & Inverters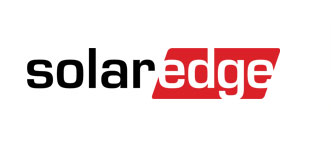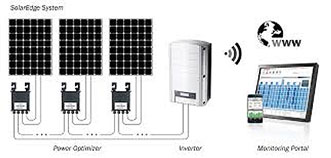 SEM offers our clients best in class solar panels such as Canadian Solar, Suniva and LG backed by 25 year power warranties and best efficiencies
Solar Edge Optimizing inverters are utilized to maximize power output on homes and offer compatibility to battery storage systems. Solar Edge offers a Optimizer on each panel to insure panel grade monitoring and maximum power performance. Warrantied to 20 years.

Call Us Now For A Quote
888-529-0070
Zero Energy Homes
Solar Energy Management is Florida's Zero Energy Home leader. We have worked with Habitat for Humanity to design their first 1,500 sq. ft. zero energy home. Solar Energy Management is also the chosen solar power designer for Marc Rutenberg Homes and Alvarez Homes and SEM Power has built numerous 4,500+ sq. foot zero energy homes. Every material and every building method is first questioned and analyzed for its energy saving performance before it is used. New and better materials were used and implemented in almost every aspect of design and construction! SOLAR ENERGY MANAGEMENT designed the first Zero Energy Home for Marc Rutenberg's Zero Energy 4,500 sq. ft. home to be featured on PBS TV.
Solar Energy Management 4,500 Sq. Ft Zero Energy Home
Solar Energy Management is proud to offer our residential clients the ability to take your home to zero energy and or build a zero energy home. We offer the ability to HERS rate your architecture plans to ensure your home will be a zero energy home at completion. LEED and Energy Star certification is also available.
Solar Energy Management – Ground Mounted Systems
SEM Power provides residential clients with state of the art ground mounted systems
Ideal for homes with open available land
No money down & low interest financing available for qualified customers
Engineered to Florida hurricane code requirements
Solar Energy Management / SEM Power: Solar Power Installation Process
Step 1 – Free Solar Consultation
Step 2 – Proposal and Financing
Step 3 – System Design and Permits
Step 4 – System Installation
Step 5 – System Maintenance and Warranty
Solar Thermal Solutions –
Solar Energy Management believes a home's roof space should be dedicated to solar power. We assist our clients in obtaining thermal solutions to heat your pool such as heat pump technology and the best solution to heat your domestic water.