Energy Saving Technologies and Services
The Solar Energy Management LLC team provides commercial and residential clients with an energy saving analysis of your structure. We offer each client a Path to Zero Energy TM. Solar Energy Management LLC offers a full breadth of building analysis, products and services. Once we have your energy footprint, then we provide you with a step by step plan to levelize and lower your energy cost with the goal of a Path to Zero EnergyTM.
Some of the Technologies Utilized Include:
Building Controls
Integrating HVAC, lighting, access control, CCTV and energy management solutions.
Open system protocol integrating divergent control systems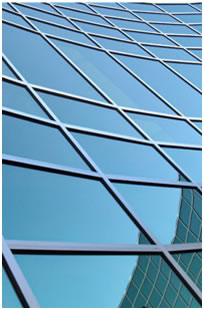 Solar Energy Rejection Impact Windows
Heating and Cooling Season Savings-Lower your energy costs by up to 40%

Low-E coatings, gas-fills, and insulating spacers and frames result in a lower U-factor, meaning less winter heat loss and reduced solar heat gain.

Improved Comfort

With a low U-factor, window temperatures are more moderate and
there are fewer cold drafts. With a lower solar heat gain coefficient,(SHGC), there is less discomfort from the summer sun.

Reduced Fading

High performance windows can filter out up to 99% of the UV light that enters your home, which causes fading of fabrics and furnishings.

Hurricane Protection

Impact-Resistant Windows provide protection from hurricane-force winds and flying debris. In addition they provide security against thieves and intruders.
Solar Energy Rejection Window Film
Reduce the heat induction into your building by 83%
Add LEED Points
Reduces loss mitigation which can lower insurance costs
Short timeline for return on investment
Withstands wind pressures up to 200 miles per hour
Utilize power company incentives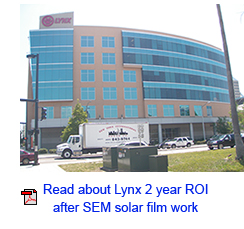 Lighting Controls and Daylight Harvesting Savings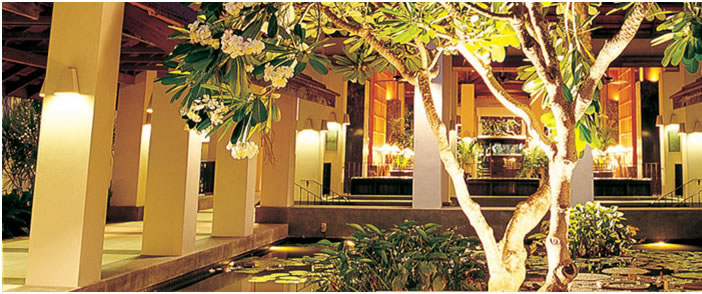 Our team with 30 years combined experience can handle any structure's lighting needs. From evaluating your existing facilities or when opening a new one, Solar Energy Management LLC will help you implement a lighting strategy which will optimize your company's productivity and enhance its image, while improving the environment.
Lighting Controls-Auto-dimming
Because lighting is a critical building system, the performance of the light control system must be exceptional. SEM provides both our residential and commercial clients with the Lutron-exclusive RF technologies Maestro Wireless Systemtm. Clear Connect is a proprietary wireless protocol, so interference from other devise is nearly impossible. And because each control is uniquely addressed, the risk of interference from other sensors is eliminated. With Clear Connect, the sensors communicate flawlessly, every time.
Auto dimming reduces energy costs by reducing the input power to the lighting system and harvesting natural sunlight. The results are long term reductions in maintenance time and expenditures while increasing overall efficiency with savings up to 30% on your overall electrical costs.
Reduced Electrical Usage
Reduced Heat Output
Decreased Air Conditioning Costs
Improved Color Temperature
Increased Production
Reduced Glare
CFL Lighting
We utilize state of the art, proven Compact Fluorescent Lighting products. CFL utilized with a short term return on investment goal in mind.
Key Benefits and Features
Cost Effective Replacement
10,000 Hrs. Bulb life
Dimmable CFLs available
Consistent Color
Lower Heat Output
Liquid Mercury Free
Suitable for Recessed Can Lighting
Low Running Costs
Uses about 75% less energy than standard incandescent bulbs and lasts up to 10 times longer
LED Lighting Benefits
Solar Energy Management LLC offers LED lighting to our clients that provides consistent color and output from our LED fixtures. We will assist you in giving you an exact return on investment timeline, along with carbon reduction data.
Lights instantly
Can be easily dimmed
Silent operation
Low-voltage power supply (increased safety)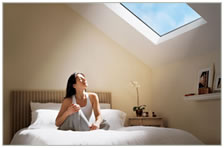 Day Light Harvesting
Day light harvesting puts to use our most abundant natural resource – light from above. Day light harvesting dramatically lowers the need to utilize electric lights, and therefore dramatically reduces your energy costs and carbon footprint. Solar Energy Management LLC is proud to offer the world leaders in energy efficient windows, skylights and roof windows. Energy efficient, impact resistant windows are 40% more energy efficient can save you on energy costs. High quality, energy efficient windows and skylights are an important part of building today's green friendly homes and buildings. The effect that natural light has on you physically, emotionally and psychologically is well documented.
HVAC
Approximately 40%-60% of your energy costs are caused by your HVAC (heating,ventilation, air conditioning) system. So it makes sense that if you can reduce your HVAC energy expenditures, you'll increase the moneythat remains in your pocket.
Fortunately, energy is a controllable cost that we can help you with.
A high performance energy efficient building utilizes state of the art HVAC technologies. It is a building that, through the application of knowledge and technology, becomes an asset for your business. These buildings increase productivity by creating a healthy and comfortable indoor environment for the peoplewithin the building. At the same time, a high performance building lowers your total cost of ownership.
The Solar Energy Management LLC team will evaluate and help you upgrade your HVAC system to take advantage of state/federal rebate incentives.
Solar Energy Management LLC is well educated about the very latest ENERGY STAR® appliances and green initiatives in the energy industry. So whether it's boilers, water heaters, air conditioners or any other device or product, we're able to get you upgraded to the very best in energy efficient, money saving equipment.
Heat Recovery for Free Hot Water and or Reheat for HVAC Systems
Commercial buildings that use a great deal of hot water an currently heat that water with gas or electric can utilizes proven heat exchanging technology to harvest heat that is the chiller system an or use outside air to extract the energy with a heat exchanger to produce potable hot water. This technology substantially reduces water heating cost and has a co-efficient of performance of 9 to 10. Contact your SEM representative to have your building analyzed for using heat exchanging.
Solar Attic Vents
Minimizing attic temperatures will increase the overall efficiency of your attic insulation and reduce the amount of heat transferred into your home. The result is a more comfortable home which requires less energy to cool.
Reduces cooling costs by minimizing heat load on air conditioning equipment
Lowers attic temperatures resulting in a more comfortable home
Works to eliminate mold and humidity by actively removing moisture build up
Environmentally friendly solar-powered design, without need for electricity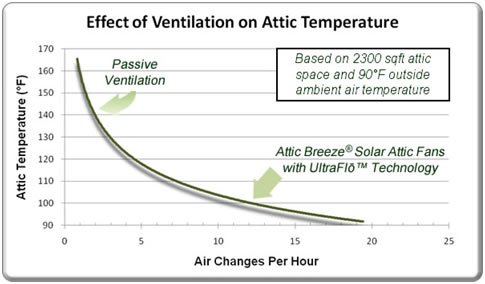 Insulation
Proper insulation allows your home to retain heat and maintain temperature. Heat flows naturally from a warmer to a cooler space. So in the winter, heat moves from your warm interior rooms into the attic, basement and outdoors. We will recommend what kind and quantity of insulation you need for your family's comfort and for energy efficiency.
Variable Speed Pool Pump
Energy savings up to 90%, compared to previous technology pumps
Longer pump life
Near silent operation, as low as 45 decibels
Electric Car Charging Stations by ChargePoint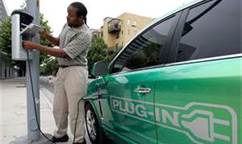 Solar Energy Management LLC is an authorized and trained installer of the ChargePoint charge stations by Coulomb Technologies, Inc. ChargePoint leads the market with revolutionary electric vehicle (EV) charging solutions that serve a variety of industries. The largest online charging network in the world, ChargePoint connects drivers to charging stations in more than 14 countries.
ChargePoint service plans offer cloud-based solutions for handling all driver billing and support and give organizations the control and flexibility they need to optimize the performance of their EV charging operations. As an open, standards-based platform, ChargePoint is compatible with charging stations from any manufacturer, allowing station owners to maximize ROI while simplifying and streamlining EV charging station management and administration.
Open access for drivers with RFID cards.
The ability to generate revenue to offset electricity, capital equipment and maintenance costs.
Automated driver notifications via text or email for a variety of charging events.
Access control to eliminate energy theft and to enhance safety.
Integration with the utility Smart Grid for demand-side management and preferred pricing.
Remote software over-the-air upgrades to accommodate advancements in future EV charging technologies and reduce maintenance overhead.

Solar Energy Management LLC Solar Powered Electric Vehicle Solutions
Solar Energy Management LLC offers a variety of solar carports and solar powered electric vehicle solutions. Each tailored to the clients' specifications. Contact us today to see how your electric vehicles can be charged for free by the sun.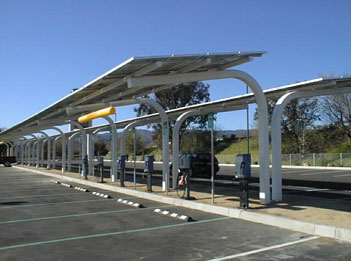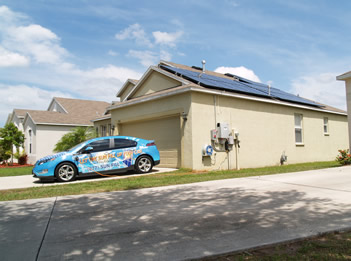 Contact the Solar Energy Management LLC team to discuss and install the ChargePoint system at your business or home today.