Microgrid Sarasota, Florida
SEM Microgrids Cost Effective To Lower Energy Cost and Improve Resiliency
SEM offers designs for Micro grids that include solar power, energy storage and gas power back up. These microgrids are stand alone electrical ecosystems. They can provide power back up or complete off grid power with the ability to produce, transmit and manage electricity within a campus.
The cost for power dips and or outages to American business each year exceeds $80,000,000. The average duration of a power outage for a commercial or industrial customer is 22 minutes. If you run a mission critical business or manufacture items that are wasted when power dips a Microgrid can pay for itself with a short return on investment.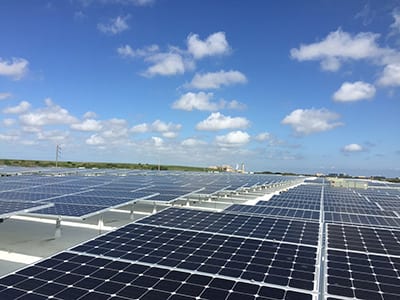 A Microgrid is comprised of four components typically
A distributed energy resource – such as solar power.
Power distribution automation system.
Battery energy storage – reduce demand charges.
Microgrid control systems.
Our partners in designing a Microgrid include Schneider Electric, Tesla and LG Chem.
The Microgrid is fully financed to allow for smooth integration into your operations./
Some industries and or companies where Microgrids have proven valuable include: hospitals, nursing homes an medical facilities, manufacturing, corporate headquarters where resiliency against power loss is critical. Business's in hurricane zones.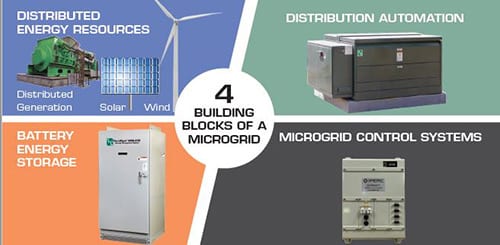 To discuss and review a Microgrid for your operations in Sarasota click below or call 888-529-0070
Summary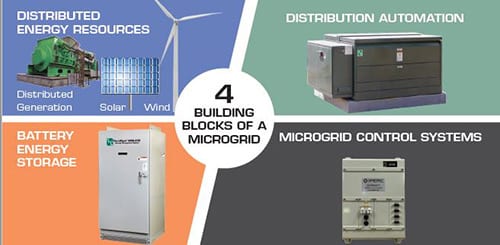 Service Type
Commercial Solar Power - Microgrid
Provider Name
Solar Energy Management LLC
,
Solar Energy Management LLC
,
St Petersburg
,
Florida
-
33713
,
Telephone No.888-529-0070
Area
Description
Sarasota Energy Microgrids Solutions - Are you looking for your business to shift from conventional electricity to innovative clean power consumers? Give us a call at 888-529-0070 to discuss how you can produce, consume and share energy effectively via new decentralized ecosystem/microgrid.